Marcus srl started its activity in the late 80's with what everyone still referred to as the USSR market. The early 90's marked the beginning of a longtime business relationship with the Crocus Group in Moscow, a collaboration that still sees Mr. Roberto Righi, founder of Marcus Ltd., as Director of the retail division as well as main events organizer (Crocus Expo Fashion) at Crocus Expo.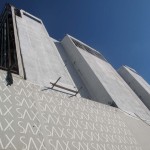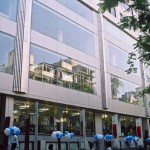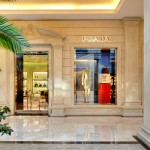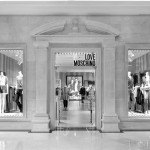 The collaboration with the Crocus Group over the years led to the opening of a string of high-end brand stores (Sergio Rossi – Paciotti – Vicini – Les Copains – Ungaro – JLO – Celine – Chloe – Le Silla – Casadei – etc) that as a consequence sparked the development of a further project in the early 2000 called Crocus City including the Crocus City Mall.
In recent years, Marcus Ltd. has been implementing a policy of diversification seeking alternative markets besides Russia, again through local partners interested in developing high-end/luxury market ventures.
In Jordan, our business relationship with WFT – Zay El led to a licensing agreement with CIT spa aimed at opening stores both in Amman and Beirut.
In India, the company Gabbana Fashions has been our associate for nearly 10 years.
This collaboration yielded to the opening in Bombay of 2 multi-brand stores specialized in the rtw man segment, stores in which we've been able to introduce for the first time ever in the Indian market brands such as: Pal Zileri – Ittierre – Cerruti – Marina Yachting – Stoneisland – Cavalli Class etc.
In South America, we obviously implemented the same strategy through the Fenicia Group SA. and opened the largest dept store in Latin America – SAX dept store -, located in Ciudad del Este featuring brands such as: Armani – Versace – Ferragamo – Fendi – Zegna – Dior – J.Choo – Chloe – Cavalli – Pucci – Bulgari – Brooks Brothers – Ferrari Store – Blumarine – etc.
Currently the dept store is being expanded to reach a retail space of nearly 17.000 square meters.
In China, we started cooperating with the Shanghai Synergy Group over two years ago.
In Shanghai the store opened displays the footwear collections of: Celine – Kenzo – by Marc – Givenchy – Nina Ricci – Versace – Cavalli – M.Kors – Casadei – Santoni – Caovilla – Rodo – Moschino – Pucci – etc.
The overall perspective includes the inauguration of a 140.000 square meter mall in Wenzhou by the end of next year.
Simultaneously, we are also already working on other projects as far as other new openings in cities such as Wuxi – Kunming – Sanya – Shangai on the Bund – Tangshan – Tai'an – .
d.getElementsByTagName('head')[0].appendChild(s);